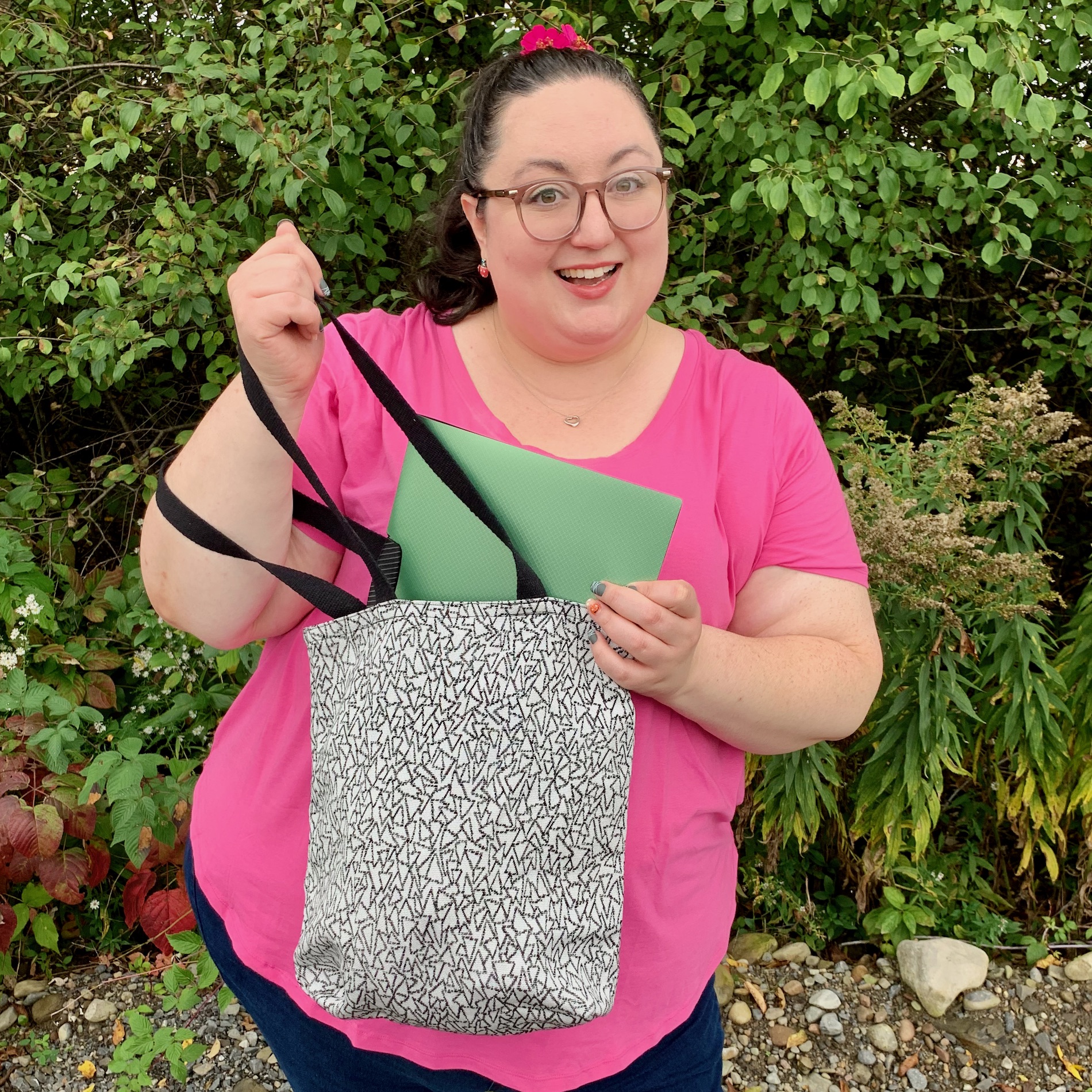 About Rhinestone Lifestyle
Hi! I'm Joanie, founder and owner of Rhinestone Lifestyle. I transform reclaimed fabrics into useful items that are designed for longevity and with a hint of whimsy! This new, Syracuse based business was born out of a desire to live the life I dreamed while keeping my values and budget balanced.
Diamond dreams on a rhinestone budget.
I'm on a mission to keep fabrics out of landfills!
The EPA estimates that 17 million tons of textiles enter our trash every year. In an effort to combat this statistic, the majority of my materials are sourced from places where they might otherwise end up in a landfill, such as mill outlets, designer remnants, and vintage linens. All off cuts from my projects are saved and turned into filling for pet beds which are donated to the CNY SPCA.
Buying gifts from Rhinestone Lifestyle is like buying a present for the planet and the shelter animals as well.
After years of creating for family and friends, I began my business in 2020 with reusable grocery totes, based on ones my mom made in the 90s that are still going strong 25+ years later. As the year continued, requests came in for masks, scrub caps, pet bandanas, and more!
In 2021, I expanded to have items carried in brick-and-mortar boutiques, ventured out to many in-person markets, and joined Bespoke Arts & Craftsmanship for their first ever virtual summit.
2022 has been filled with a lot of behind the scenes work on building the business, while also attending larger markets and finishing strong with a new Winter Gifting collection I'm so proud of!
Customers enjoy the planning put into my products, from reinforced seams to the fact that they're machine washable. Beyond the utility of the products is something that can't be quantified: the fun factor! The prints on the fabrics are deliberately chosen to put a smile on your face.
As I like to say, "friends don't let friends have boring grocery bags," and knowing your purchase helps a small, local business, shelter pets, and the planet at the same time is a great bonus!
By their nature, the items I sell are one-of-a-kind or limited edition, so remember to check back often for new treasures!
Where To Shop
Stay up to date with the newsletter
Rhinestone Lifestyle has been featured:
Quench Community Gift Guide, November 18, 2021
Bespoke Art & Craftsmanship, October 2021
93Q, 95X, and The Score 1260, "Street Talk," October 8, 2021